BBG AD Bootcamp – Summer 2022 Edition
Pilot edition of the Bootcamp has was an 8-week continuous training course for aspiring Assistant Directors and organised in May-June 2022 pro bono by Blockbusters Gang and its ADs as well as visiting professionals. It gave a full induction into the work of an Assistant Director from a department-wide perspective.
The aim of the program was for each participant to:
understand the job description of an Assistant Director
understand the working hours legislation needed to create a shooting schedule and call sheets.
advance their Movie Magic Scheduling skills (learn the basics or improve their incumbent skills)
create technical call sheets and understand the process of implementing them
understand the management, communication and recruiting process for working with extras
understand the key roles in the planning and implementation of the processes of other management departments on set.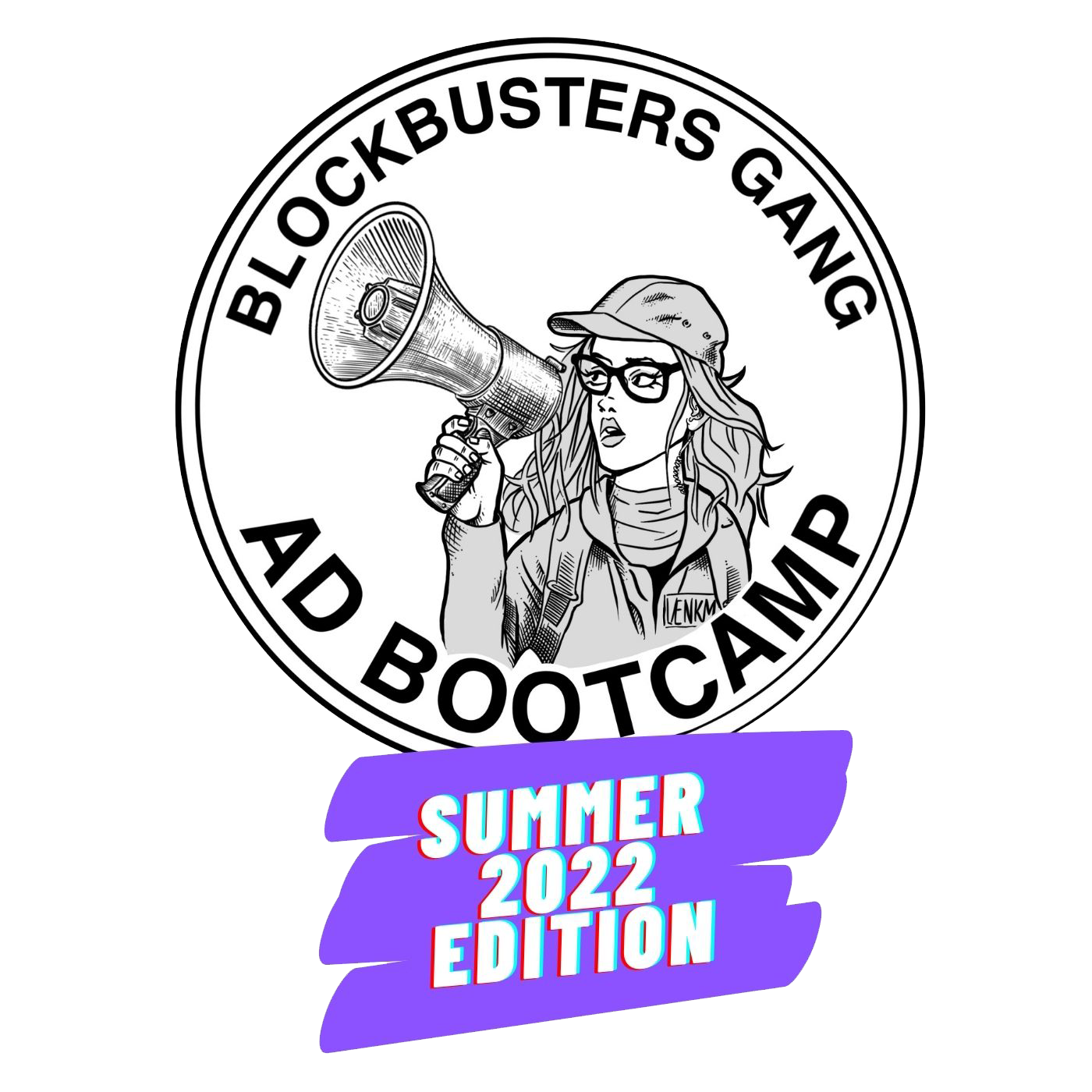 The program alone never gives qualifications for a particular job role. Instead, it gives the participants a better awareness of other departments' needs, an overview of the job and an understanding of how to do the work. It helps them to grasp what will be required of them in the role of an AD. Instead of having to learn everything on their first day in the job, they are given a skills-based overview of the work process to prepare them for the job.
Depending on the participants' previous experience and ability, the program prepared them for their first positions working as an AD Assistant / Floor or Set PA, 3rd Assistant Director / Crowd 2nd Assistant Director or 2nd Assistant Director. After completing the program participants have worked on jobs including 1st, 2nd and 3rd AD's as well as Crowd PA's, Set PA's and on different positions on extras and minor roles casting.
The program in summer 2022 was led and created by BBG Founder Iiris Orasmaa. Besides her, the teachers included BBG's AD's Aino Niemi and Pia Nurmi. Aija Ronkainen, Olli Kasper, Paula Haukinen, Essi Alamattila and Janne Lähteenmäki served as consultants and student mentors. The vsiting speakers included VFX Producer Antti Kulmala, Director Oskari Sipola, Cinematographer Rauno Ronkainen, Make Up Designer Saara Räisänen, Costume Designer Sofia Kouvo, Production Manager Kristofer Piir, 3rd Assistant Director Richard Söderholm and actors Pelle Heikkilä, Lena Labart and Pekka Salo.